Visually captivating and deceptively simple, Boden is a sculptural collection of rotating lights emanating from irregular balance points.
Designed to be versatile and optically dynamic, the components of the Boden collection feel equally refined as a single piece or installed as repeating architectural elements.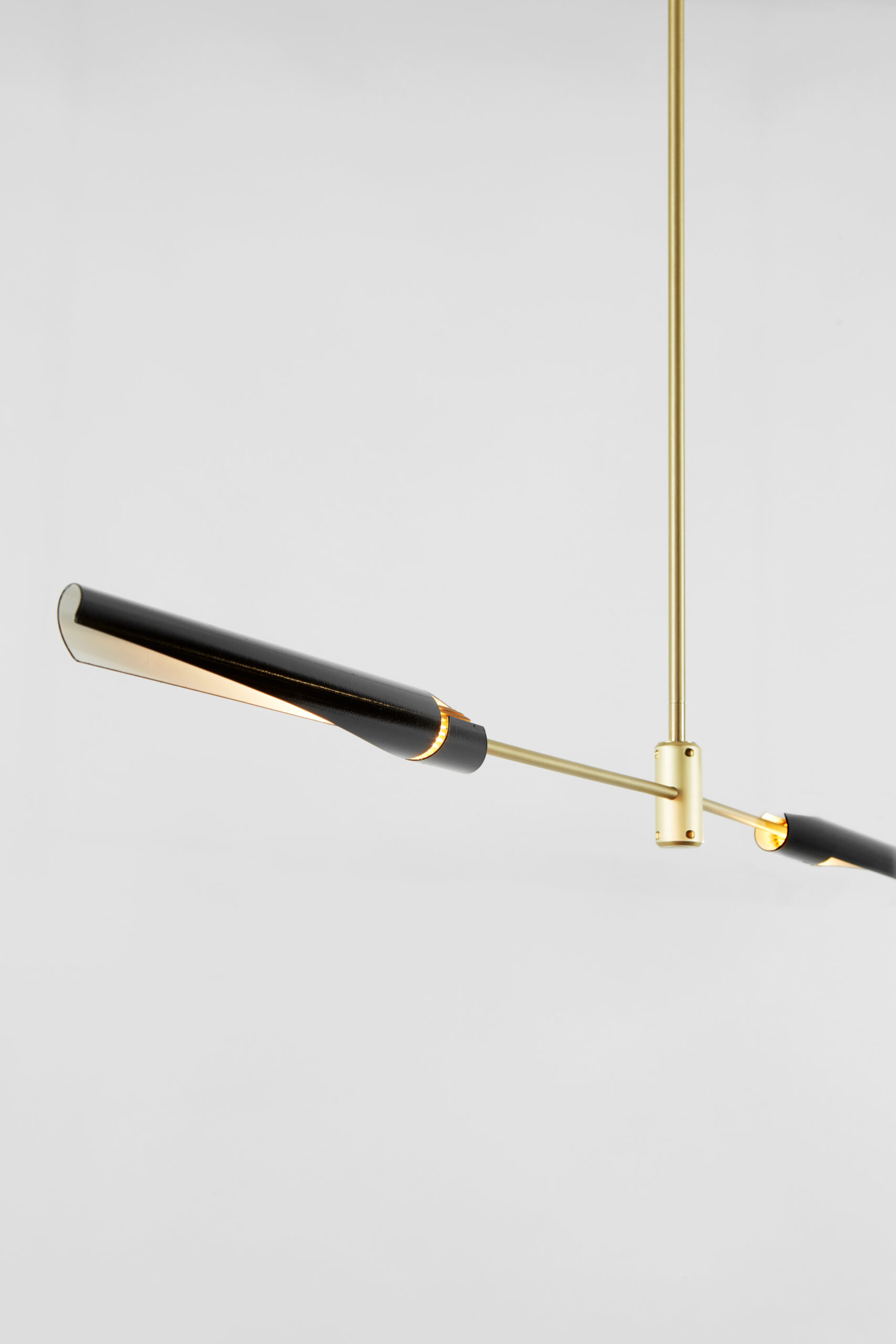 Chandelier 02
Clean lines meet complexity. Irregular arms and shades give the appearance of symmetry but are far from it.
For more information and to purchase, please visit Roll & Hill.