David Weeks brings his unique slant to Tala with Echo, the second in a series of three design collaborations with the U.K. lighting line.
Echo is a striking series defined by its distinct geometry and bold economy of form. Composed of intersecting asymmetrical steel cylinders, the pieces are powder-coated in a muted white finish and take their lead from Tala's Sphere IV LED bulbs. The angular Floor and Table Lamps are each fitted with a custom dimmer to achieve maximum performance for the Dim to Warm technology of the Tala bulbs, while the single-drop Chandelier is compatible with any of Tala's recommended dimmers.
In keeping with his signature exploration of balance and reduction, in this series Weeks offers aesthetic simplicity as defense against over-complicated design. Awkwardness is remedied with ease. Structural weight is offset by levity. Formal rigor is approached with a casual slant.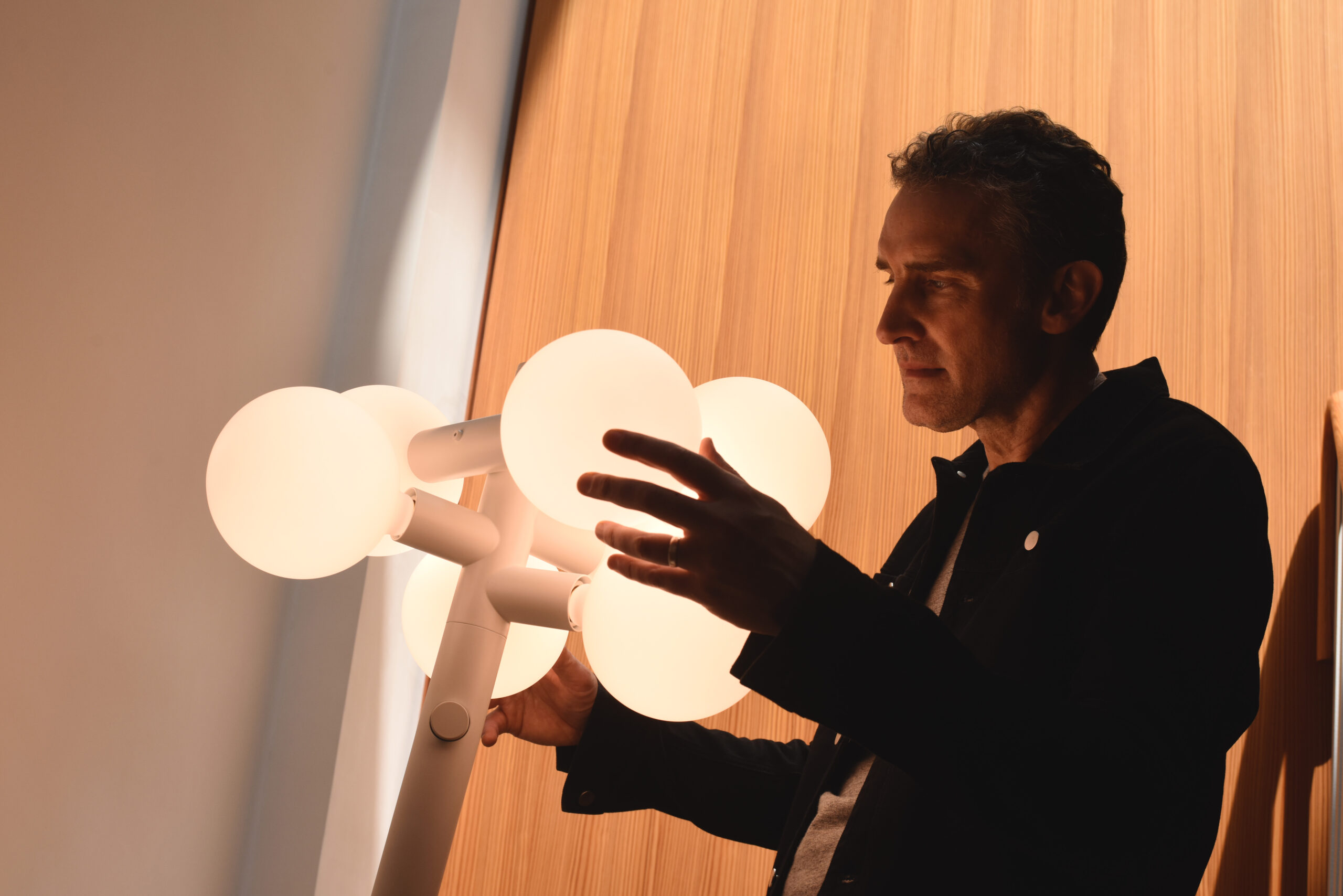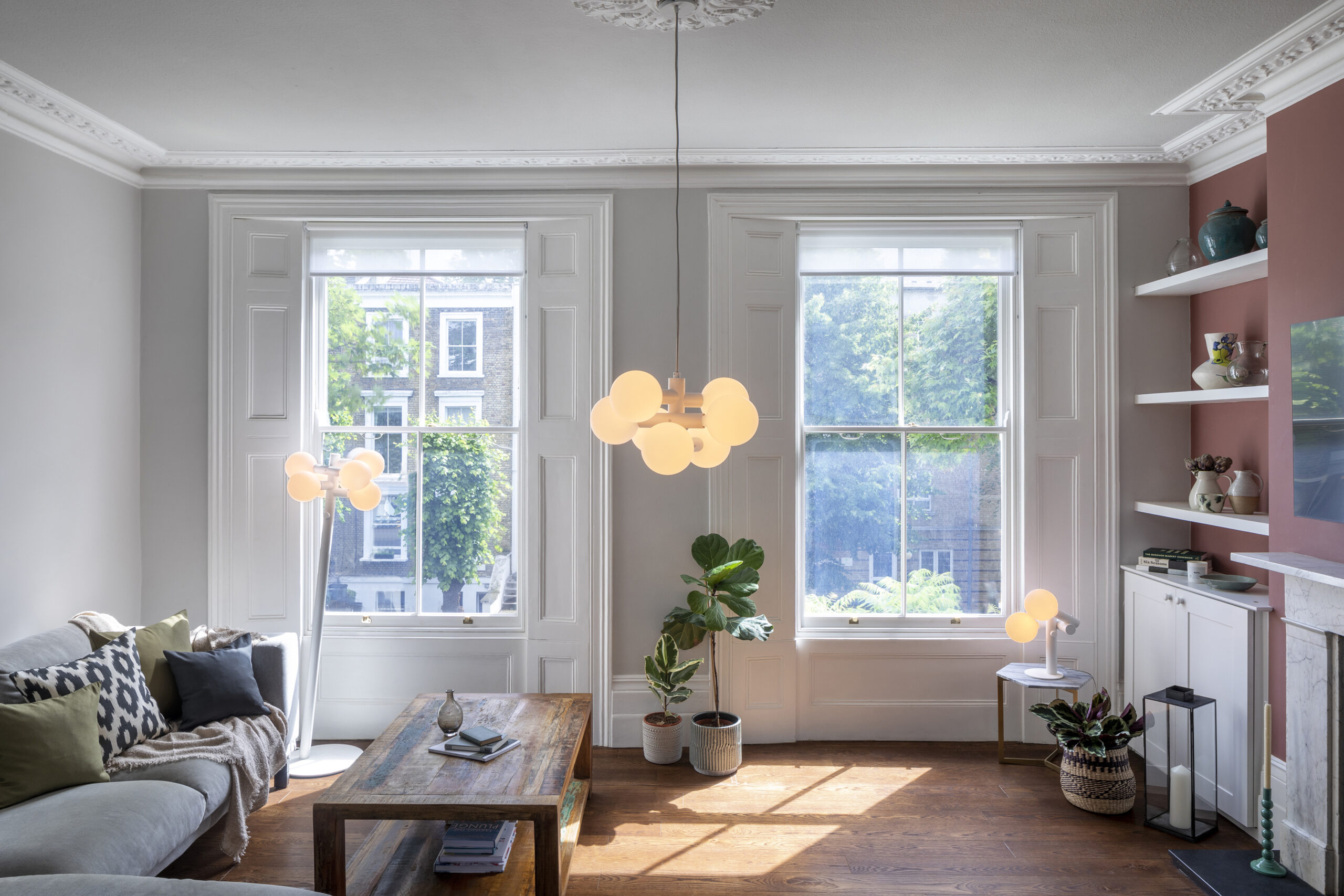 Strong and sculptural, the Echo series offers holistic lighting from a minimalist angle. "We decide where we want the bulbs to go and then solve the problem of getting them there." – David Weeks