Twenty years ago, Weeks stumbled upon a portion of a metal I-beam abandoned on the side of the street that would ultimately become the core inspiration for the Hi Beam. The idea of utilizing something so simple—something so "off the shelf"—only to transform it by cutting each piece at an unexpected angle was just the starting point for Weeks and his talented team of artists and fabricators. Its raw edges, various shades of dusty gray, and rust would soon lend themselves to a 12-foot fixture created with a perpetual desire to be seen. By trial, error, and persistence, the team was able to successfully toy with weight and gravity to create seven defiantly handcrafted fixtures. At a scale that playfully places demands on bodily awareness with every interaction, this piece is to be experienced rather than seen. This is a piece of New York.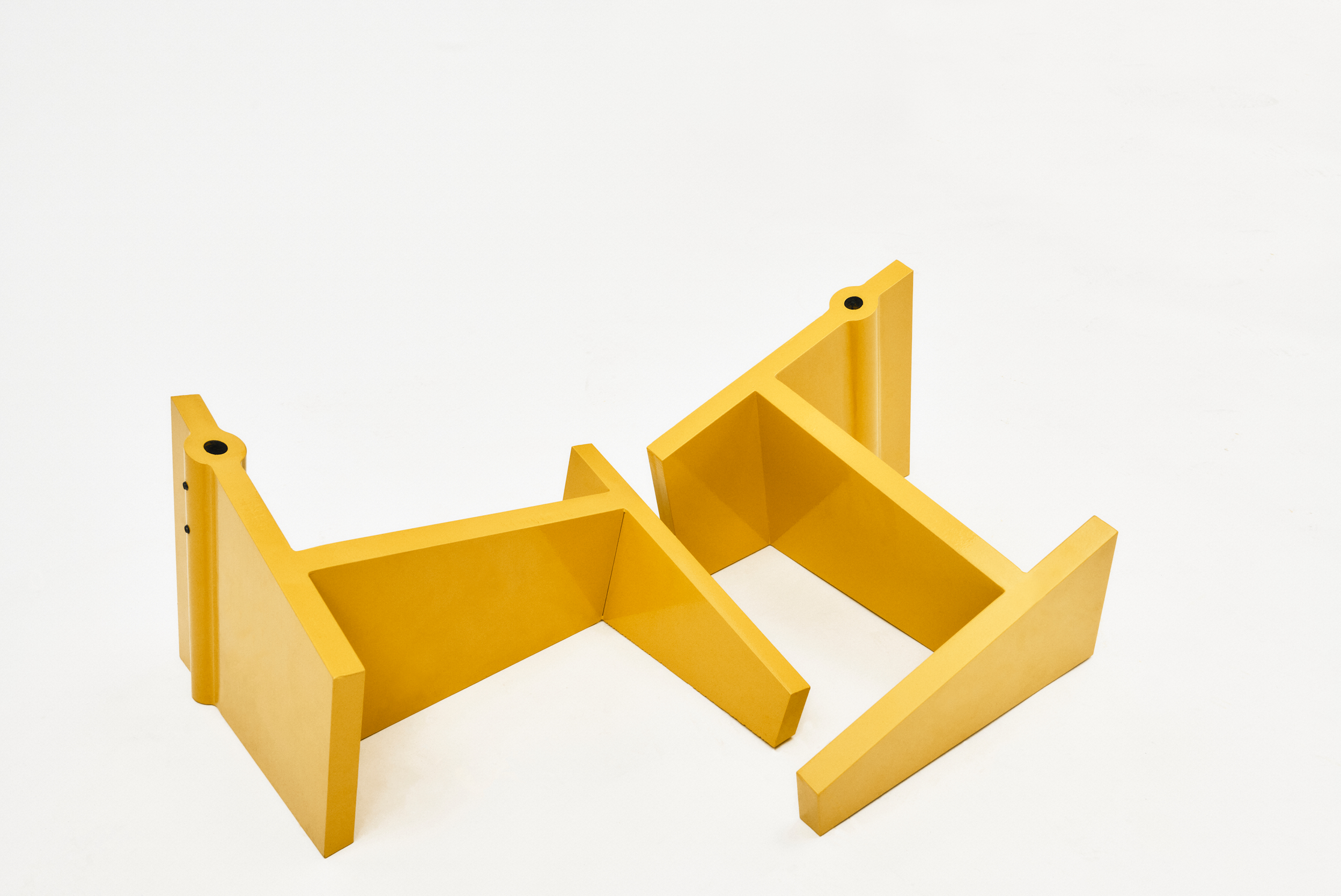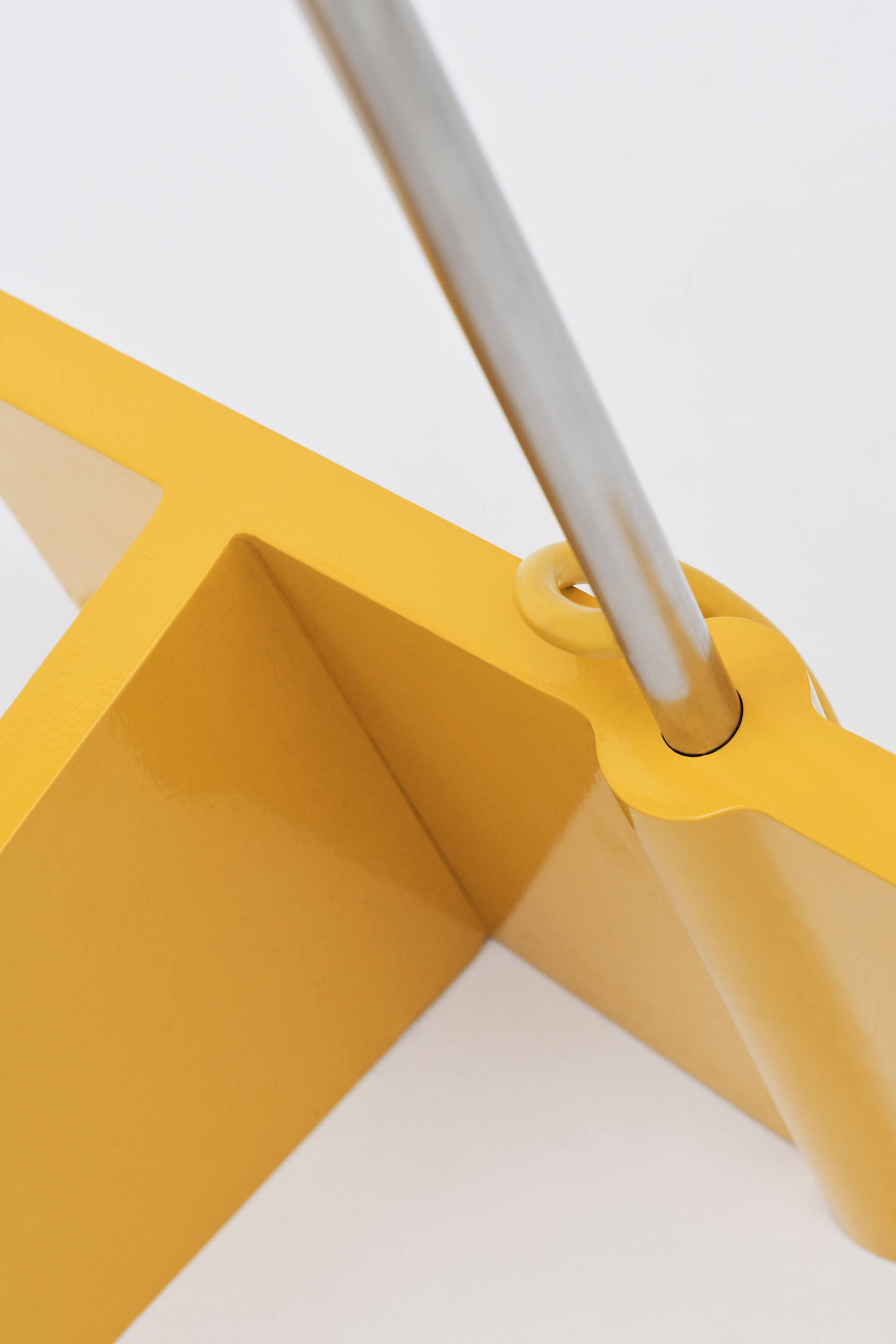 One-inch-thick, 80-lb welded slabs of mitered plate steel powder-coated in golden yellow are pierced by a steel pole that extends upward with a five ft-long cylinder illuminated by a dimmable LED, creating a volume of light by towering over the space from either 8′, 10′ or 12′ feet above the ground.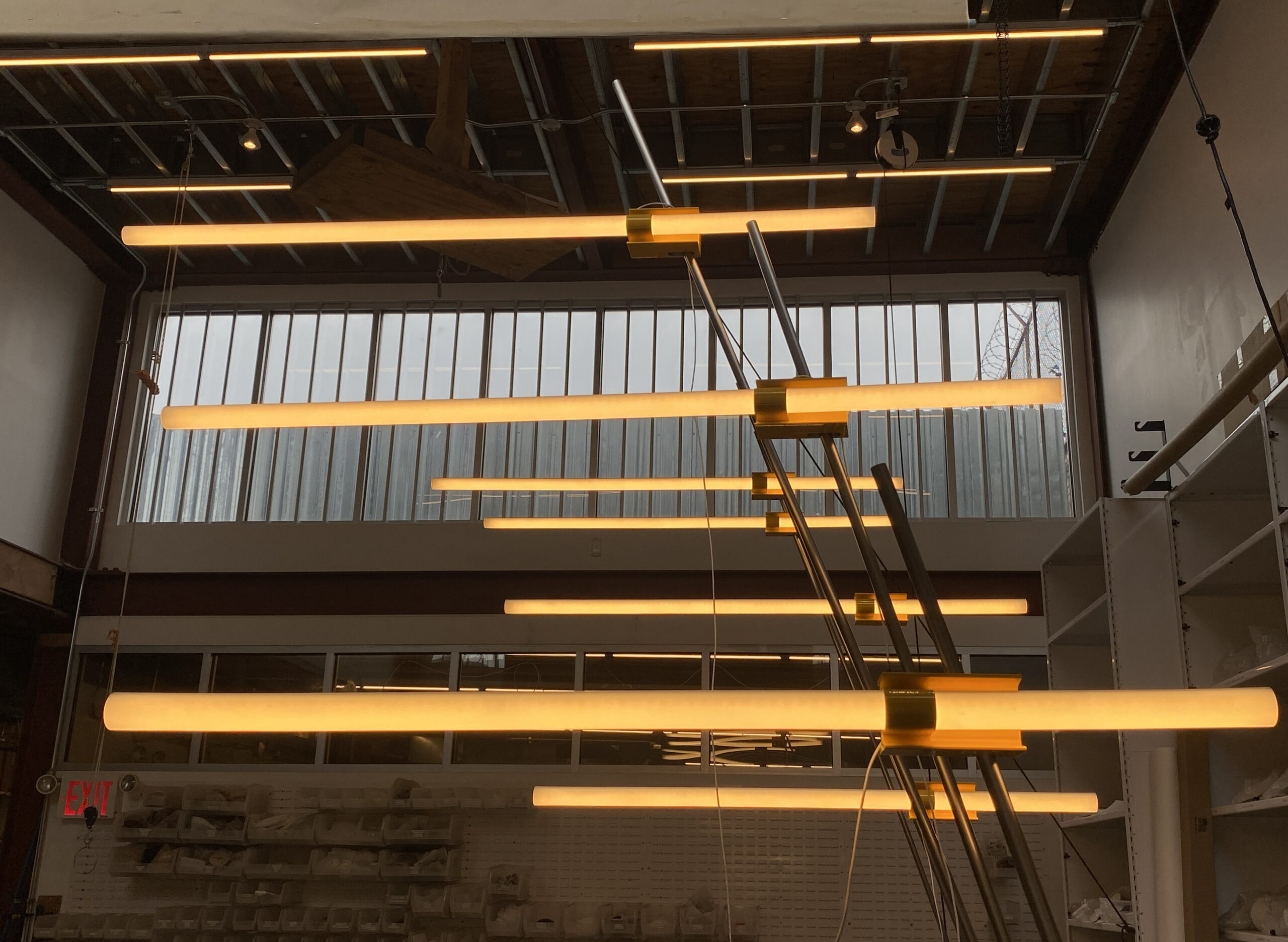 By reducing the materiality and exaggerating the height, David Weeks Studio has created a soaring version of the often banal category of a standing lamp. The Hi-Beam, with its 5′ long light source floating 12′ above the viewer's head may illicit concerns by some, but an 80-pound steel base safely weights the fixture to the floor. Any concerns the viewer has regarding the elevated light source vs. its center of gravity will merely see it as an example of levity and heft – Its towering presence floating well out of reach.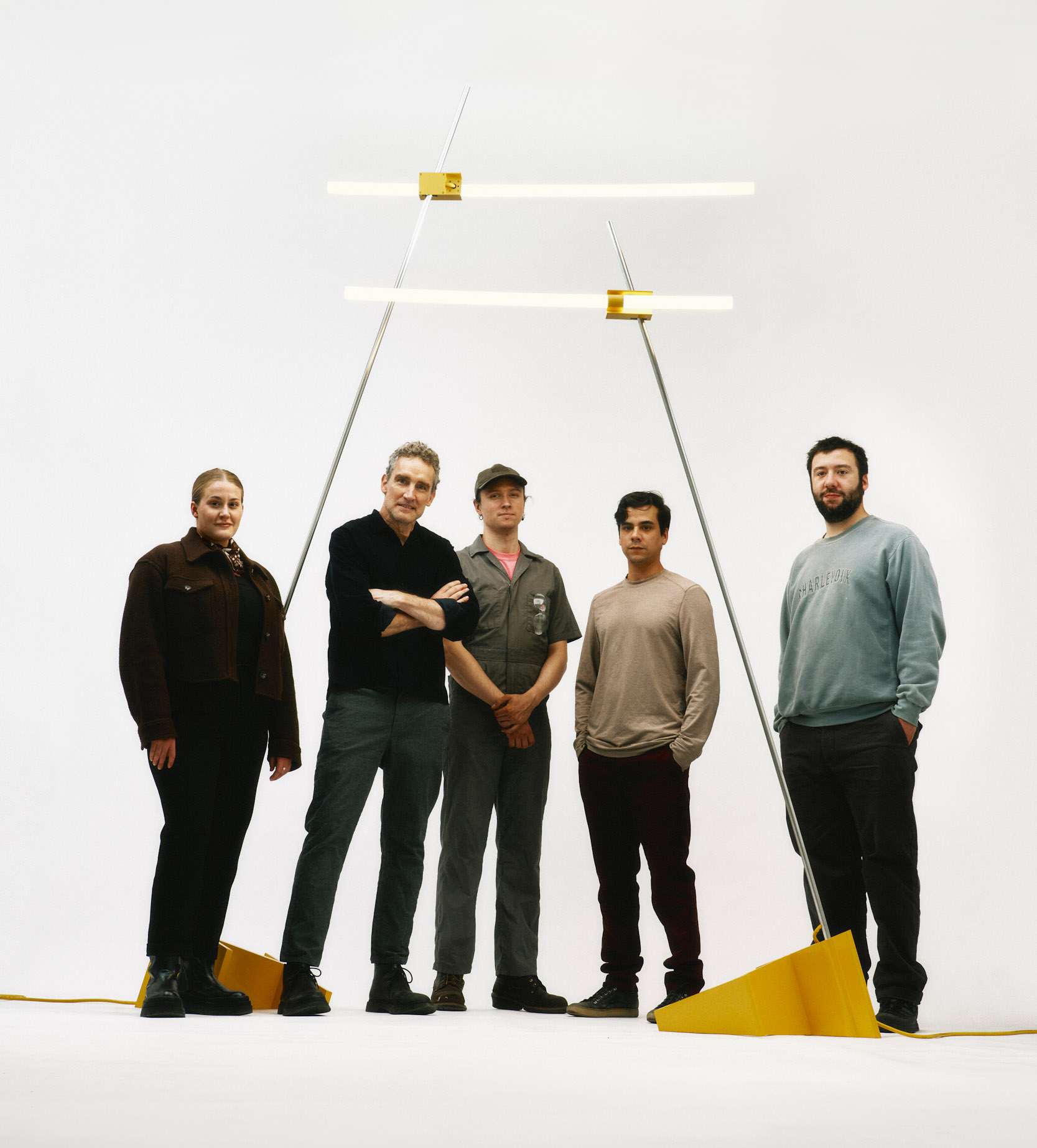 "You'll undoubtedly see it from a distance and be drawn to it."